The demand for data centers, mission-critical computing, and storage capacity is expanding at an extraordinary pace. We appreciate the unique requirements related to developing these projects, including confidentiality, speed-to-market, and redundant utility design. Our résumé includes data centers and mission-critical projects ranging in size from a 10,000 SF building expansion to a 560-acre campus. Our versatility and ability to provide a full-service, tailored design enables us to deliver cost-effective projects within the scheduled time frames for private developers, architects, and design-build contractors.
We understand the importance of working collaboratively with project stakeholders to ensure the facility achieves the levels of quality and reliability needed to meet end-user expectations. We integrate comprehensive, multi-disciplined solutions to optimize the campus, including substation and transmission engineering, civil grading and drainage design, and environmental studies and permitting. We're in this with you.
Containerized Data Centers
Our team has supported over 1.5 GW of modular block computing facilities for digital currency mining. We have advanced greenfield and brownfield projects through site due diligence, permitting, design, and construction. When speed is the top priority, you need a partner who understands development. We will help you retire risks early, navigate permitting timelines, and optimize site layouts for constructability and operational efficiency.
Leaders in Renewable Energy
As data demands have grown, so too have data center energy requirements. Operators are increasingly looking to decarbonize facilities while ensuring a reliable power supply. Our team has engineered some of the US's largest wind, solar, power delivery, and energy storage projects. If you're integrating renewable generation or energy storage with your data center, we're the partner for you.
Confidential Project
Image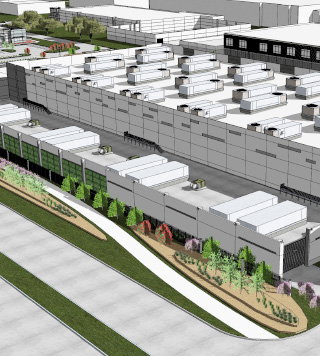 Confidential 
Client: Confidential
Scope: Development solutions
Confidential Project
Image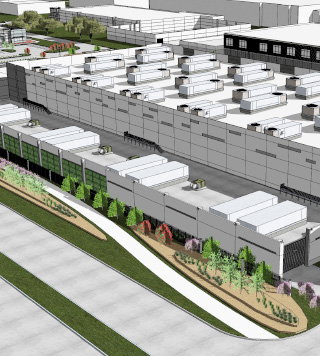 Confidential
Client: Confidential 
Scope: Civil engineering consultant
Core Expertise
Desktop Site Selection & Feasibility
Master Planning
Site Plan Development
Zoning Analysis
Permitting & Entitlements
Grading & Drainage
Hydrology & Hydraulics
Erosion Controls & SWPPP
3D Modeling of Underground Utilities
Owner & Encumbrance Maps
ALTA/NSPS Land Title Survey
Transportation Engineering
Natural Resource Assessments
Phase I Environmental Site Assessments
Cultural Resource Assessments
Noise & Sound Modeling
Aerial Mapping & LiDAR
Landscape Plans
Utility Coordination
Transmission & Distribution Engineering
Substation Engineering
Renewables & Energy Storage Integration
Program Management
Owner's Engineer
Questions about getting started on your project?
Need advice from a team with data center experience?
We're here to support you every step of the way!