Infrastructure needs, passenger demand, and advancing technology are some circumstances airports need to accommodate. Our team of aviation professionals has the expertise and experience to solve these circumstances by understanding the need to minimize impacts to the operation of the airport facility and deliver a successful project. We provide a full spectrum of professional services, which include navigating FAA and State agency requirements, planning, and design through construction administration services.
Our experience ranges from large hubs to small regional aviation facilities throughout the United States. From designing runways and taxiways, perimeter fencing, apron expansions, and infrastructure to ILS relocations, stormwater drainage plans, and land acquisition services, our team has been an integral part of the development process.
Great care is taken pre-project to determine the best possible environment for construction management, public and employee traffic flow, and maintenance and security in alignment with FAA guidelines and operation requirements. With every project, we make it our mission to keep visitors and staff safe, minimizing disruptions and pacing construction phases with airport activity schedules. 
Our projects have involved both airside and landside improvements and expansions, many of which have won state and national awards for engineering excellence. Our team of engineers have developed in-depth knowledge of local, state, and federal (FAA) policies and procedures to ensure timely project delivery.
ATW ARFF Facility and Training Prop
Image
Appleton, WI
Client: Appleton International Airport
Scope: 7,500 square foot airport rescue and firefighting training facility
Southwest Airlines WINGS Flight Simulator
Image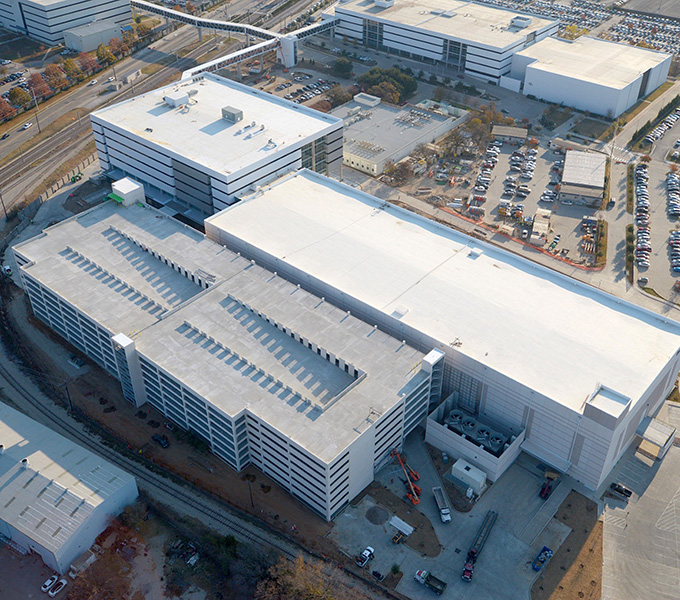 Dallas, Texas
Client: BOKA Powell
Scope: Six-story, 452,512-square-foot office building, a 380,000-square-foot Flight Training Center, and an eight-story parking lot
 
DFW Airport Terminal A DART Station
Image
DFW Airport, TX
Client: Jacobs
Scope: Survey and civil design for DART rail service
Dallas Love Field Terminal
Image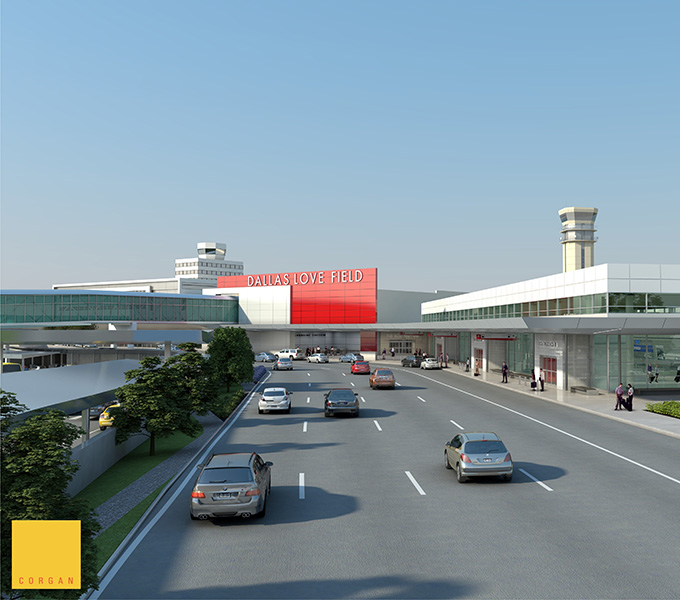 Dallas, Texas
Client: Corgan Associates, Inc.
Scope: 750,000-square-foot terminal and 20 narrow-body gates for three carriers
Taxiway A Reconstruction
Image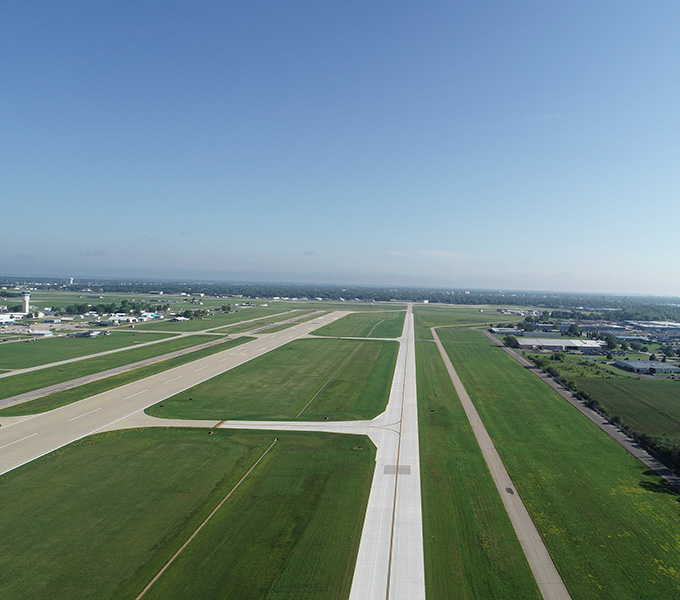 Oshkosh, WI
Client: Wittman Regional Airport
Scope: Taxiway A was reconstructed at a width of 60-feet
 
Northwest Cargo Apron
Image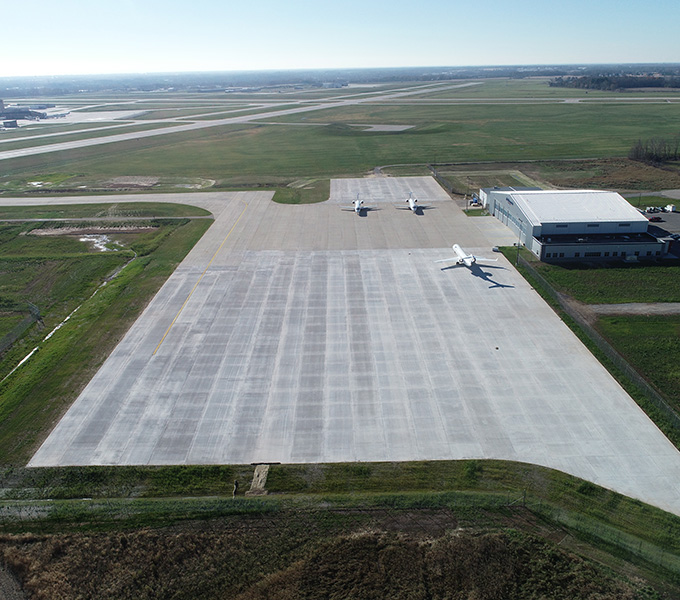 Appleton, WI
Client: Appleton International Airport
Scope: Designed stormwater management system 
Core Expertise
Airfield Geometric Layout and Design
Pavement Design
Landside Improvements
Airfield Lighting and NAVAIDs
Fire Rescue Training Facility Design and Development
Construction Administration
Hanger Development
Boundary, Approach Obstructions, General Topography Survey
Permitting and Spill Prevention Plans
Environmental Assessments and Impacts Statements
Stormwater Management and Design
Landscape Enhancement
Land Acquisitions
Net Zero Power Facilities
Questions about getting started on your project?
Need advice from a team with data center experience?
We're here to support you every step of the way!