Whether the project is an existing campus expansion or a new office building, we have the experience and expertise to make our client's vision a reality. With in-house engineers, surveyors, and landscape architects, our team collaborates to see the "bigger picture" and provide creative ideas that bring value to the project. We have an extensive list of office development clients that we have provided quality designs through a highly collaborative approach.
A National Vision with a Local Focus
Our land development team serves private development clients and their projects from multiple offices across the U.S. We bring local expertise, coupled with a national footprint, to understand the unique needs of the markets we serve. We customize our in-house technical capabilities and geographic reach to meet our clients where they are and support their projects to fruition.
Streamlined Project Delivery
Our streamlined project delivery process starts from the moment we are engaged to provide project scope. We come prepared to scoping meetings with aerial photographs of the project area, LiDAR contours and topography, floodplain mapping, parcel boundaries, and photos from a pre-scoping site visit. We ask the right questions and listen to our client's input.
Commitment Through Project Completion
It is important to have an engineer team that has not only prepared the plans, but is also involved during construction. Our construction administration is focused on maintaining a proactive role in the project through completion. We are especially aware of how crucial it is to respond quickly during construction while issues remain relevant. 
Office Project Experience
Rosenblatt Law Office
Image
San Antonio, TX
Client: Rosenblatt Law Firm
Scope: 9,000 SF commercial development on 1.8 acres
Kubota Headquarters
Image
Grapevine, TX
Client: Corgan
Scope: 40-acre site integrated into a wooded post oak knoll
American Airlines Corporate Campus
Image
Fort Worth, TX
Client: American Airlines
Scope: 300-acre development
 
Silvercrest Office Complex
Image
Sartell, MN
Client: Strack Companies
Scope: 33,000 SF 2-story office building
1920 McKinney
Image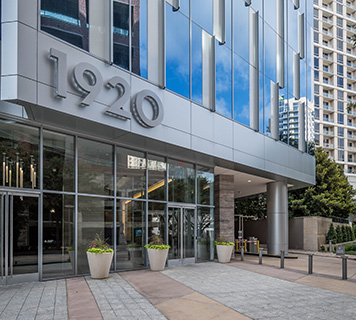 Dallas, TX
Client: BOKA Powell
Scope: 12-story commercial office building 
FAA Southwest Regional Headquarters
Image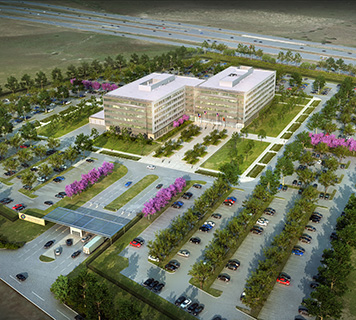 Fort Worth, TX
Client: Trammell Crow Company
Scope: 357,000 SF, six-story build-to-suit office complex on 45 acres 
Core Expertise
Site Development Design
Site Investigation
Master Planning
Site Grading and Drainage
Site Utility Design
Site Paving Design
Erosion Control
SWPPP
Cost Estimating
Construction Observation
Site Optimization
Feasibility Studies
Hydraulics and Hydrology
Traffic Engineering
Environmental Restoration
Transportation Enhancement
Urban Planning and Design
Irrigation, Water Harvesting, and Stormwater Reuse
Green Roofs and Amenity Terraces
Land Surveying
Questions about getting started on your project?
Need advice from a team with local project experience?
We're here to support you every step of the way!