Our team is recognized by land developers who provide market-driven value for industrial projects. We use best practices to develop universal, flexible designs that meet the ultimate end user's needs. Our complete package of consulting services helps take the project from concept planning, due diligence, and entitlements through construction and project turnover.
Tailored Design Solutions
Our team understands the specific requirements related to industrial development, including thoughtful attention to site maximization and operational needs. Our versatility and ability to provide tailored design solutions enable us to provide cost-effective projects within the established time frames for private developers, architects, and design-build contractors.
We understand that industrial projects necessitate the need to manage the flow of public traffic while accounting for truck access and maneuvering. Our engineers understand fleet logistics and the need for effective bifurcation of passenger vehicles and trucks, where possible. Site grading, truck access, and circulation can significantly impact the site layout. Our team understands these constraints and helps develop an effective site layout.
Utility, transportation, and stormwater infrastructure can play a significant role in an industrial project's budget and schedule. Our professionals are specialists in these services, which results in an efficient and cost-effective solution. Our engineers understand the local regulations and have a think-outside-the-box mentality that can drive your project forward.
Titan Northpark
Image
Georgetown, TX
Client: MW Builders, Inc., & Titan Development
Scope: Phased industrial park development
Gilbert 202 Business Park
Image
Gilbert, AZ
Client: Mountain West Industrial Properties, LLC
Scope: 30-acre commercial industrial office park
Northgate Distribution Center
Image
Las Vegas, NV
Client: Van Trust Real Estate, LLC
Scope: 3.3M SF full buildout
Farmer Brothers Headquarters
Image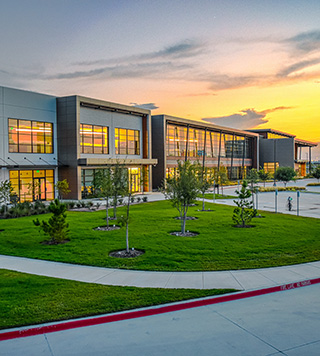 Northlake, TX
Client: Stream Realty
Scope: 500,000-square-foot coffee distribution center
National Warehouse Portfolio
Image
11 states
Client: United Properties
Scope: Industrial/warehouse properties located in 11 states.
GSW Industrial Park
Image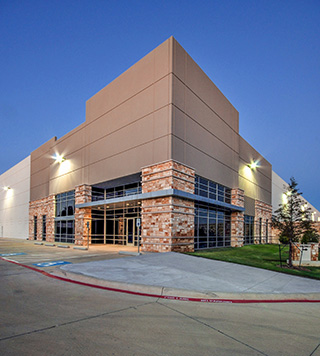 Grand Prairie, TX
Client: Peinado Construction
Scope: Three buildings, 1.2 million square feet site for factories and industrial businesses
Core Expertise
Site Feasibility/Zoning Analysis
Master Planning
Site Optimization
Jurisdictional Water Analysis
Site Plan Development
Traffic Engineering
Parking and Trailer Storage Design
Mass Site Grading and Storm Water Drainage Design
Land Surveying
Public Utility Infrastructure
Erosion Control and SWPPP
Floodplain Analysis and Reclamation
Bid Phase Services
Construction Administration
Questions about getting started on your project?
Need advice from a team with local project experience?
We're here to support you every step of the way!