Whether a project is an established urban shopping icon, a high-density mixed-use urban infill project, or a suburban shopping center, Westwood has the experience and expertise to make your vision a reality. These are the destinations where the public gathers, shops, dines, lives, and works. Understanding how the owner, tenants, and public will use the site is critical to the success of the project.
Retail and mixed-use developments are unique because they are environments intended to be used by everyone. The Westwood design team understands how site visibility, orientation, access, and integration into the surrounding community are important to successful development.
Westwood understands that the development area of a retail or mixed-use project must be maximized to create a successful investment for the client, but sometimes site constraints, codes, and ordinances can present challenges. We think outside the box to deliver creative yet functional solutions while understanding the economics of the development.
Infrastructure Considerations
The civil engineer is often the first person on the project and is responsible for designing and building the infrastructure necessary for the site. This includes designing roads, sidewalks, sewers, drainage systems, and utilities. We also consider the environmental impact of the project, as well as the potential for future expansion and growth.
Mixed-Use/Retail Experience
Oxbo Luxury Mixed-Use Development
Image
St. Paul, MN
Client: The Opus Group
Scope: 6-story residential building with 13,000 SF of ground-floor retail and hotel
Venue at Dinkytown
Image
Minneapolis, MN
Client: The Opus Group
Scope: 6-story, 140-unit student housing development with 9,500 SF of ground-floor retail
Blaine Retail
Image
Blaine, MN
Client: WIN Development, LLC
Scope: 2.2-acre mixed-use development
Midtown
Image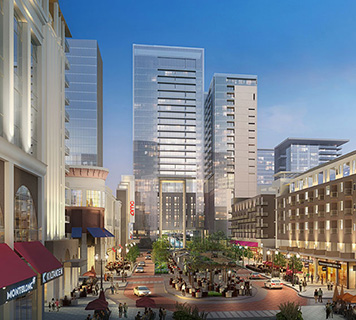 Dallas, TX
Client: Omniplan Architects
Scope: Rezoning of approximately 470 acres
 
The Hill
Image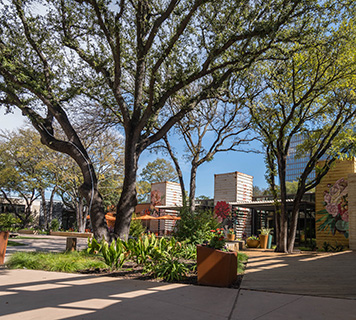 Dallas, TX
Scope: Makeover of a 16-acre shopping center
 
Bishop Arts District
Image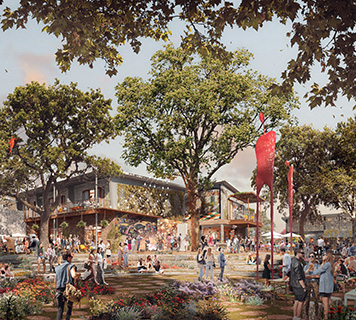 Dallas, TX
Client: Exxir Capital
Scope: Nine-acre, multi-phase development
Core Expertise
Site Feasibility
Zoning Analysis
Master Planning
Site Optimization
Site Plan Development
Traffic Engineering
Parking Analysis
Grading and Drainage
Roadways & Site Paving
Utilities / Infrastructure
Erosion Controls and SWPP
Land Surveying
Landscape Architecture
Questions about getting started on your project?
Need advice from a team with local project experience?
We're here to support you every step of the way!