36+
states we've worked in
50+
years supporting land development
25+
years supporting power
Electric Vehicle Infrastructure
The transportation industry is undergoing a significant transformation. The market is evolving quickly, and projects need to advance at an equally rapid pace. You need a dedicated partner who appreciates your need for predictability to help you retire risks early, stay on schedule, and bring new sites online fast. Having participated in the development of over 1,000 sites across the US, we understand how to scale and meet your needs while maintaining consistent, competitive, high-quality results for your portfolio. From concept to construction, we partner with you along the way. 
Working with our teams means starting new projects with ease knowing you have one point of contact with access to our full-service and nationwide team. Having an engaged partner who cares about your projects as much as you will bring you confidence when schedules are short, budgets are tight, and priorities change.
We have developed relationships with commercial developers, DOTs, AHJs, and utilities across the country through our decades of experience advancing land development, public infrastructure, renewable energy, and power delivery projects. We understand the needs and priorities of project stakeholders and are well equipped to communicate effectively, and with transparency, to get your projects across the finish line. 
Whether your projects are 5 or 100 stalls, involves car canopies, or battery storage systems, our team has the expertise you need in-house. Our program managers aim to provide a single-source solution that strikes the perfect balance between standardizing for scalability and remaining flexible and responsive when plans change.
Electric Vehicle Experience
Como Park Pavilion
Image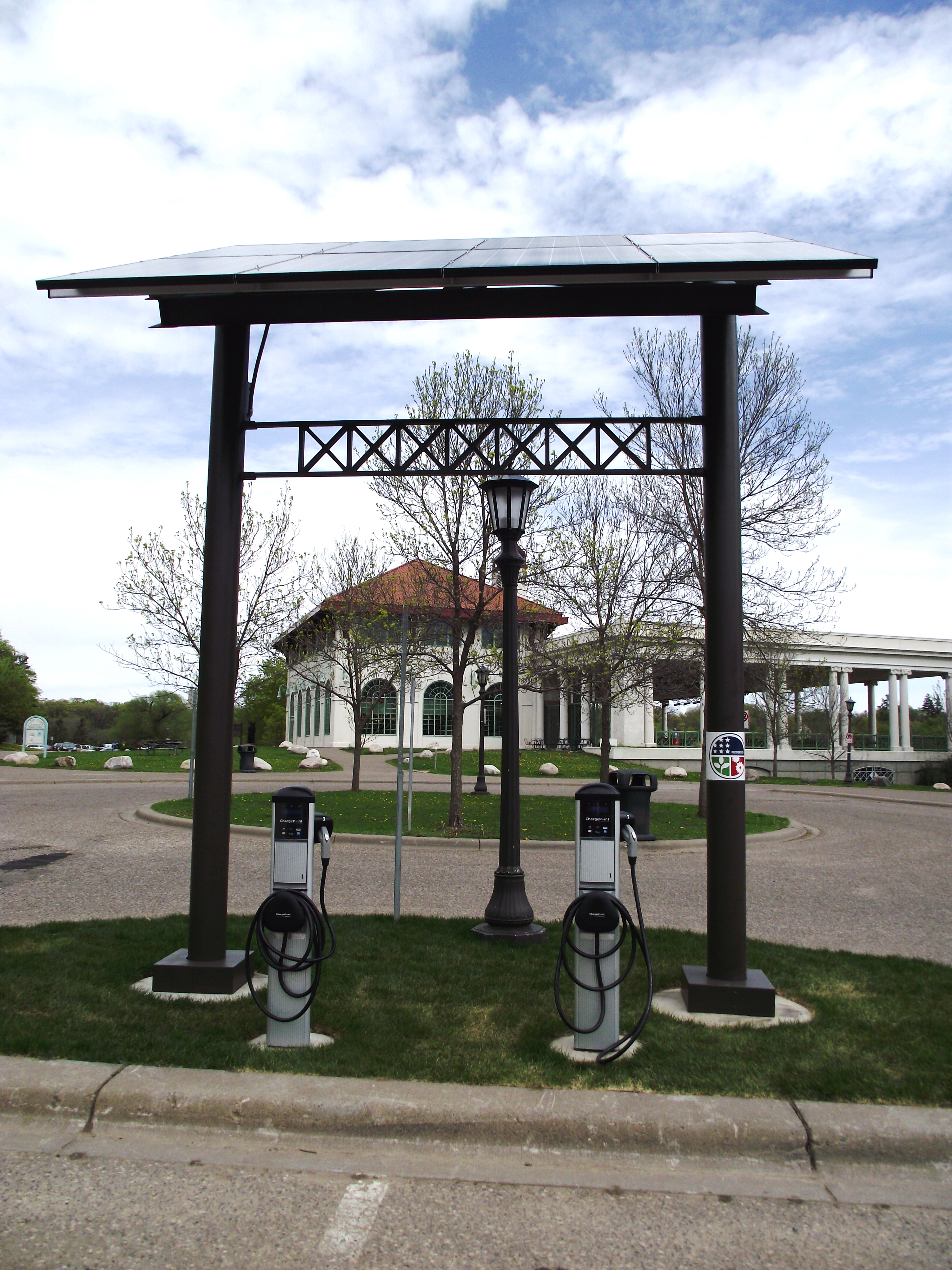 St. Paul, MN
Client: City of St. Paul
Scope: Construction assistance for car charging station
Hy-Vee Solar Powered Charging Station
Image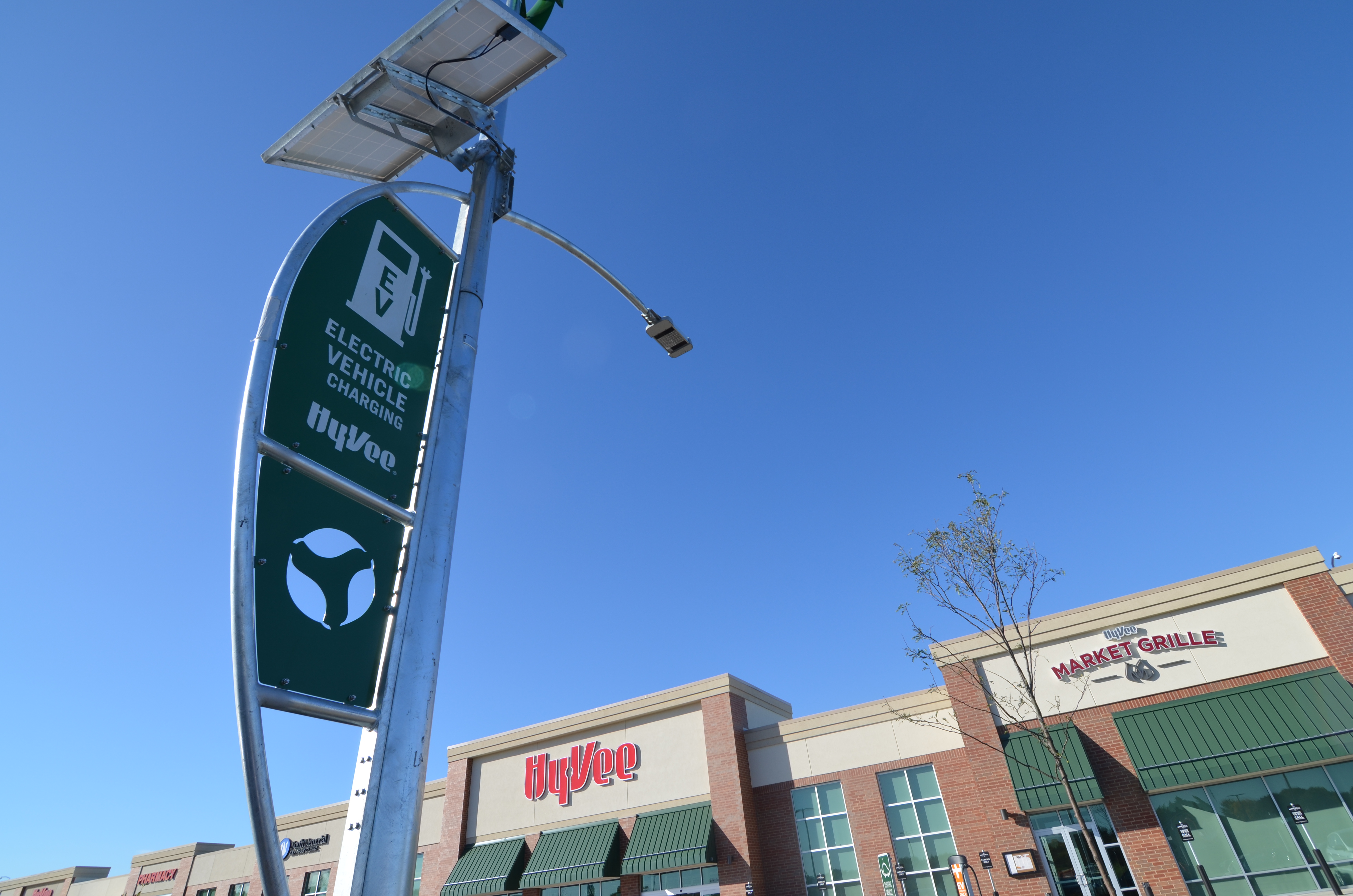 New Hope, MN
Client: Hy-Vee Inc., Anderson Companies
Scope: 13-acre grocery store development on vacant big-box site
Core Expertise
Program Management
Site Survey
Utility Easements
Preliminary Engineering
Permitting
Zoning Analysis
AHJ Coordination
Landscape Architecture
Visualizations
ADA Requirements
Parking Analysis
Utility Interconnection
Electrical Design
Substation Design
Geotechnical Investigations
Structural Foundation Design
Civil Engineering
Field Investigations
Aerial Mapping and Drones
Solar Energy Integration
Battery Energy Storage Integration
Microgrid Design
Questions about getting started on your project?
Need advice from a team with electric vehicle experience?
We're here to support you every step of the way!
Paving the Future One EV Station at a Time
The transportation industry is undergoing a significant transformation as electric vehicles (EVs) become more widely adopted. As the number of EVs on roadways increases, so does the demand for charging infrastructure. The US has committed to new standards to increase the number of public charging stations nationwide. These new standards will improve convenience, usability, adoption, and reliability all while mitigating range anxiety for EV drivers.