Our team has the versatility and ability to provide tailored design solutions that deliver cost-effective and on-schedule projects for private developers, architects, and design-build contractors. We understand the specific requirements of multi-family developments, including speed-to-market, following the owners' protocols, and the sensitive nature of introducing a new project to an existing neighborhood. Our project history ranges from suburban garden apartments to urban high-rise towers. Multi-family projects can sometimes present complex site design and permitting challenges. We understand these challenges and know how to overcome them.
Project Phasing Expertise
Our depth of experience in all varieties of multi-family projects, coupled with the wide range of internal design resources, allows us to assist clients with entitlement, planning, design, and construction for projects that make a difference.
Design expertise is critical to maximizing a site's potential. A shared parking analysis can reduce the new parking needed for a site, allowing for more green space or living areas. Traffic and access studies can increase a project's circulation and visibility potential. Our engineers provide these solutions, which add value to a site.
Our water resources team manages and solves complex drainage problems for our clients while, at the same time, protecting stormwater quality and the infrastructure serving the public. Low-impact stormwater practices, including sub-surface systems, can increase the buildable possibilities of a multi-family site.
Multi-Family Project Experience
412 Lofts
Image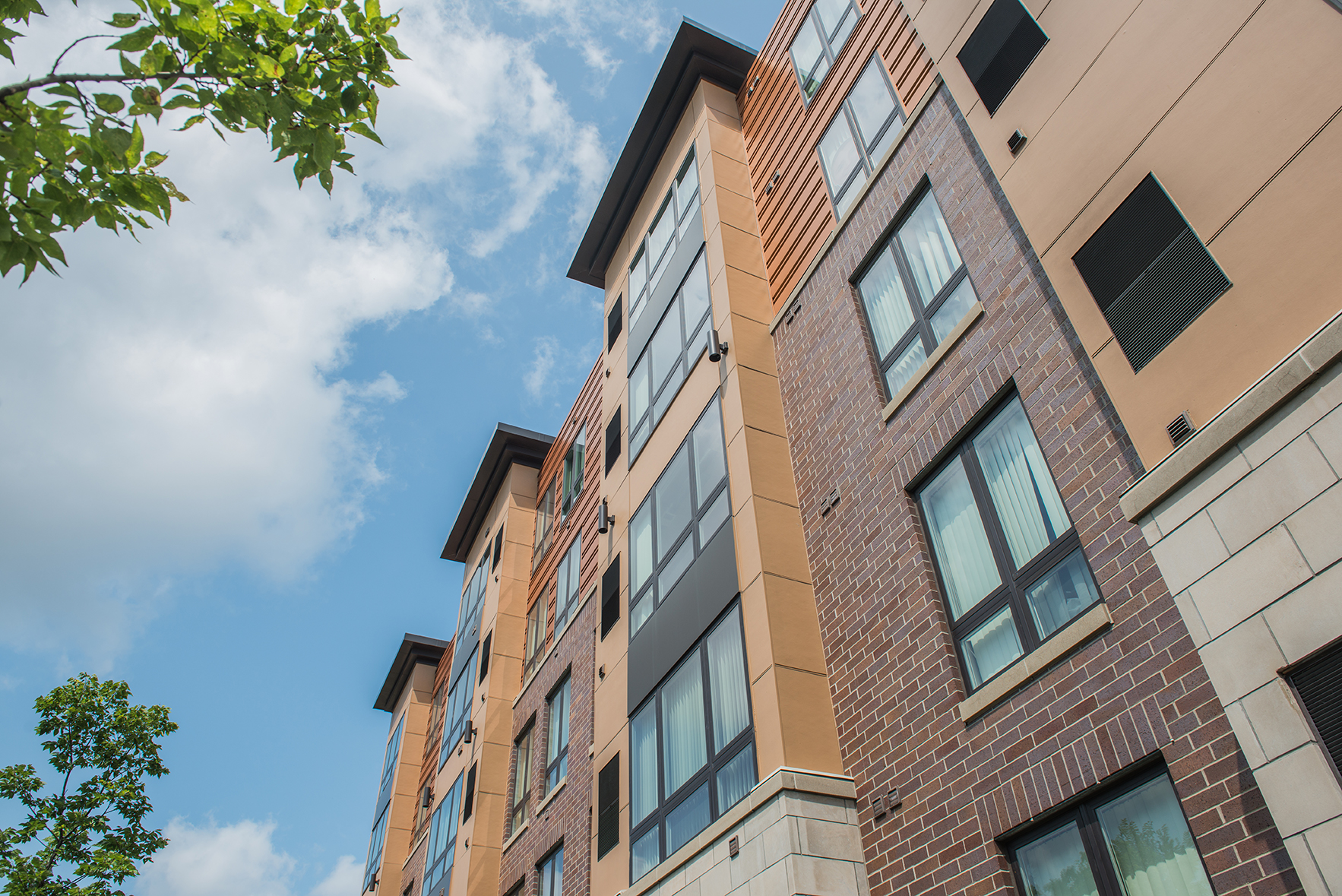 Minneapolis, MN
Client: Doran Companies
Scope: Six-story, 102-unit apartment complex 
Ballantrae Apartments
Image
Eagan, MN
Client: Sentinel Management Company, LLC
Scope: Two apartment buildings
Nove at Knox
Image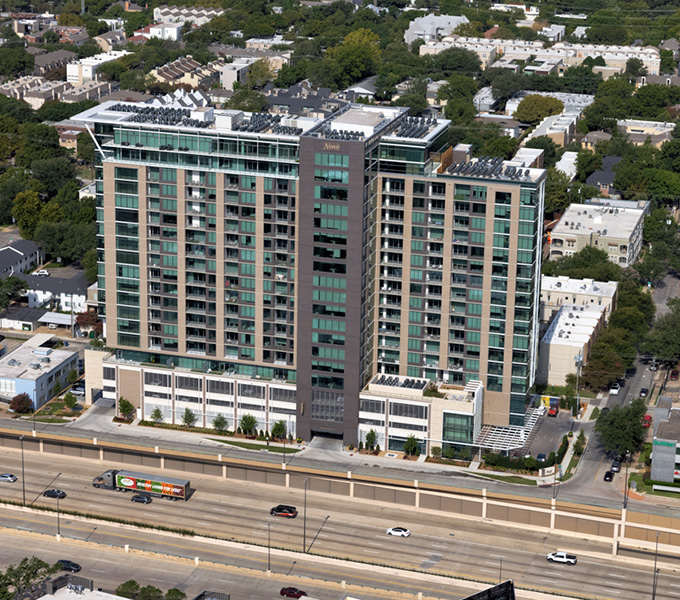 Dallas, TX
Scope: 19-story luxury multifamily tower featuring a resort-style pool, outdoor lounges, and a private outdoor park
The Vue
Image
Tempe, AZ
Client: Core Campus, LLC
Scope: 6-story project with 100 residential units
Alexan Riverside
Image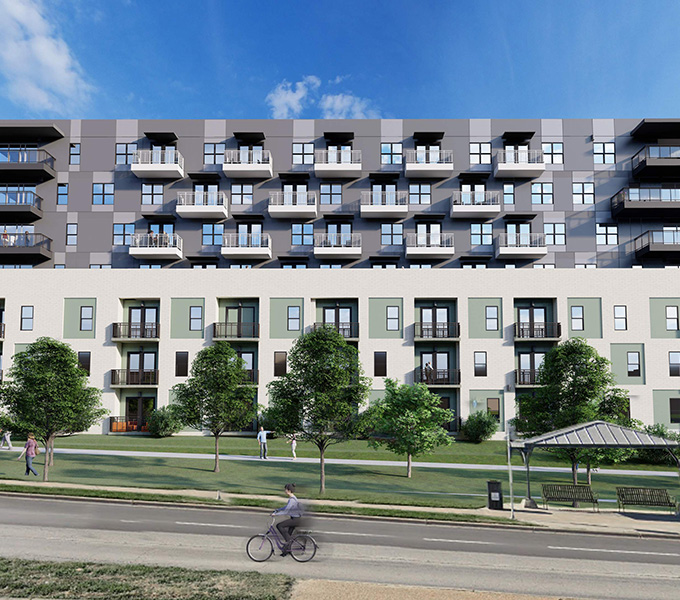 Austin, TX
Client: Trammell Crow Residential
Scope: 300-unit, urban development located on 2.5 acres
Anatole at the Pines
Image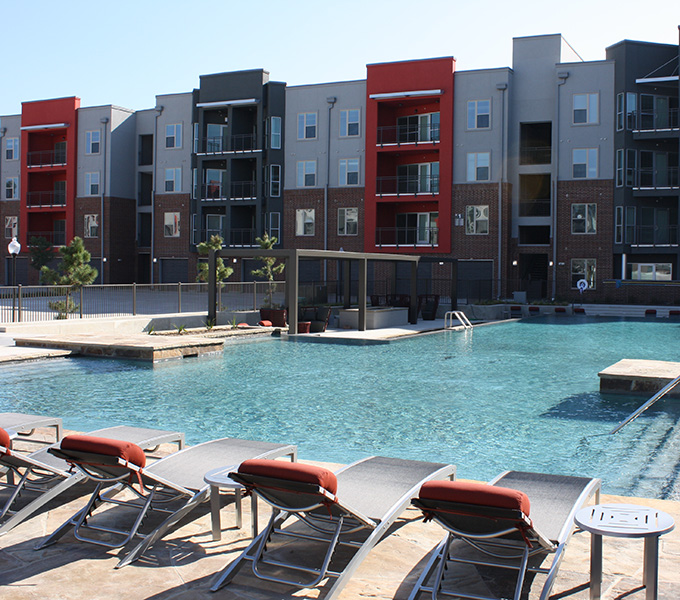 Conroe, TX
Client: NE Development Company
Scope: 304-unit, urban-garden style development on 12 acres
Core Expertise
Site Constraint Analysis
Feasibility Studies
Site Engineering Concepts
Infrastructure Master Planning
Preliminary Engineering Analysis
Entitlement Planning and Advocacy
Site Grading and Earthwork Balance Evaluation
Drainage Analysis
Water and Sanitary Sewer System Design
Roadway Design
Erosion Control Design
Offsite Infrastructure Improvements
Final Construction Plans and Permitting
Final Development Cost Analysis
Parking Capacity Studies
Parking Lot and Circulation Design
Innovative Stormwater Management
NPDES Permitting/SWPPP
Expert Witness/Condemnation Review
Utility District Creation and Bond Application Reports
Land Surveying
Questions about getting started on your project?
Need advice from a team with local project experience?
We're here to support you every step of the way!